Omega Omicron, Chapter of Sigma Theta Tau International was formerly known as the
Southwest Minnesota Nursing Honor Society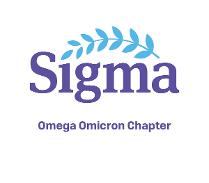 Sigma Omega Omicron Chapter is proud to offer a FREE Educational Webinar on the topic of
No Time to Teach? Tips and Tricks for Busy Nurses
Please SAVE THE DATE for our spring webinar which will be held on Thursday, January 21st at 6pm Central. Below are some details on the topic - more information is forthcoming, including a Zoom link.
Presented by: Fran London, MS, RN
Thursday, January 21, 2021 at 6pm Central

Passcode: 420741 · Join by phone: 1-312-626-6799 · Webinar ID: 996 8230 3472
·
Learning Objectives
After attending the webinar, the participant will
List 5 short-term goals and 1 long-term goal of patient and family education
Discuss why assessment is important and how to assess
Describe what to teach, when to teach, and how to teach
Describe two ways to evaluate understanding
Avera Marshall is proud to offer

1.0

Contact Hour

for webinar attendance and evaluation completion
Fran London is a well-renowned author and subject matter expert on patient education. Don't miss this amazing opportunity to learn from the expert on how to improve patient and family education!
Welcome to Omega Omicron Chapter of STTI!
Welcome to Omega Omicron Chapter of STTI! As current president of the Omega Omicron Chapter of STTI, I welcome you to our website and invite you to consider joining our chapter. We strive to help promote Sigma's mission to recognize and help promote leadership, service, and nursing scholarships.
As a member, you join a group which consists of nursing students, professionals, and nursing leaders within our local communities. The chapter offers various opportunities to meet others, enhance leadership skills, and obtain continuing education credits. We are involved in community services within our local areas, along with offering opportunities to be involved in committees that allow members to be part of chapter decisions to help guide the chapter in its mission.
I first became a member of the group when it was first started as the Southwest Minnesota Nursing Honor Society after I graduated from Southwest Minnesota State University's (SMSU's) RN to BSN program in 2016. Since then, the group became an official chapter of the Sigma Theta Tau International in 2019. I am excited for the opportunities' becoming a chapter brings to our group and the nursing community.
Feel free to explore our website and please let me know if you have any questions or if I could assist you with anything.
Sincerely,
Melissa Kidrowski, President